Top 100 North America award is one of the technology industry's most prestigious prizes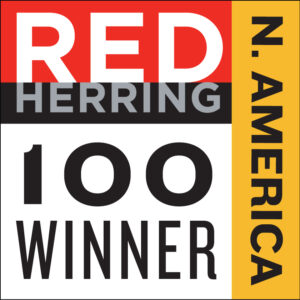 UPDATE: Following this release, Corsa Security was chosen as a 2020 Red Herring Top 100 North America Winner.
---
Corsa Security, a leader in scaling network security, has been selected as a finalist for Red Herring's Top 100 North America award, one of the technology industry's most prestigious prizes. Chosen by Red Herring's editorial team, finalists for the awards are among the continent's brightest and most innovative private ventures. The winners will be announced at the Top 100 Forum.
"Selecting finalists for this year's Top 100 has proved more difficult than ever," said Alex Vieux, publisher and chairman of Red Herring. "North America has been tech's beating heart for years–but never have I seen such an exciting, disruptive and innovative generation as we have in 2020. Corsa Security fully deserves its place among our finalists, and I've every confidence it will make a significant impact in the tech world."
The Top 100 North America has become not only a springboard for some of tech's biggest names, but a valued and trusted tool for venture capitalists, experts and analysts predicting trends at the industry's sharpest edge. Previous Top 100 finalists have included Facebook, Google, Spotify, Twitter, and YouTube.
"It's an honor for Corsa Security to be selected by Red Herring," said Eduardo Cervantes, CEO of Corsa Security. "While this year has been challenging due to COVID-19, I'm proud of the Corsa Security team's focus on delivering a critical piece of the network security puzzle to our customers. It's gratifying when industry experts recognize the contribution our innovative approach to automating firewall virtualization can make to the security market."
Corsa Security recently announced that it expanded its turnkey network security virtualization platform to automate Firewall-as-a-Service (FWaaS). The platform provides simple, automated virtualization of hardware firewalls with zero-touch network security operations. Instead of complicated hardware deployments or DIY virtualization projects, it's now easy to replace physical firewalls with an unlimited number of virtual firewalls and better secure the network.