Protecting Sensitive Data on State, Local and Education (SLED) Networks from Cyberthreats
State, local and education (SLED) institutions are under increasing pressure to protect sensitive data and prevent the most sophisticated cyberattacks, while reliably delivering services and information across multiple networks. Along with data breaches, they are prime targets for cyberthreats such as ransomware and malware.
These organizations need to scale network traffic inspection and threat protection to protect the organization and their citizens or students. Historically, this means buying a bigger hardware device every few years to keep up with increased North-South traffic volumes. However, this traditional hardware-only approach is no longer sustainable.
Changing network usage – larger traffic volumes, a greater traffic mix, higher amounts of encrypted traffic – is making it harder and harder for security professionals to protect SLED organizations. Especially as more and more capacity is needed but budgets and engineering resources are under serious pressure. These organizations want to provide secure, easy access to their constituencies but with a greater degree of flexibility in order to improve service delivery, reduce operating costs and meet the new budgetary challenges.
---
State and Local
All state and local governments hold large amounts of information which is both highly classified and vital to the smooth running of essential services. Illegal access to this data can be used to manipulate services such as statistics, reports or elections, or even shut them down.
These institutions are particularly vulnerable to Hacktivism – when hacking is used to further a political or social cause.
Network security teams are tasked with managing a large number of locations, a variety of platforms, and distributed devices, making it a challenge to gain visibility into all traffic and increase threat protection.
Education
Whether K-12 or higher education, these institutions are charged with protecting personal data and delivering secure online access to users.
In the case of colleges and universities, the independence of their user communities, proliferation of personal devices, and breadth of their endeavors often make security implementation a tall order. Universities have a unique combination of security and compliance requirements, including HIPAA, PCI, and more. With their key focus being delivery of high-quality education, most network security teams are managing with legacy infrastructure and limited resources.
---
How State, Local and Education (SLED) can Scale Inspection and Increase Threat Protection
The turnkey Corsa Security solution makes it easier and more cost-effective for state, local and education (SLED) organizations to scale traffic inspection and threat protection instead of relying on expensive, engineering-intensive hardware refreshes. With our solution you can deploy, scale and optimize on-premise virtual firewalls, when and where you need it.
What's more, we've designed our solution so you don't have to spend engineering resources designing, implementing and integrating a new technology. If you need more capacity, you simply add it by the touch of a button, in pay-as-you-grow fashion, right from the UI. Best of all, this approach means there is no impact on network performance, so you deliver the high-quality educational services your users expect, while protecting them from cyber threats.
Our platform offers:
Cost-effective, 100% inspection of your network traffic, even encrypted, without sacrificing your network performance.
Increased threat protection by allowing you to turn on and scale all your NGFW features
"Easy-as-the-cloud" provisioning, deployment and management of your virtual firewalls, in minutes, by non-technical personnel.
A budget-friendly, pay-as-you-grow subscription model to better manage spend and only buy the capacity needed now.
---
Featured Resource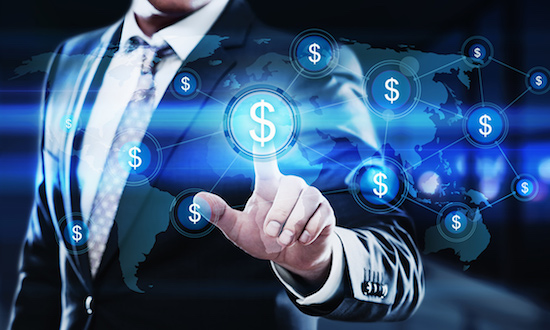 Whitepaper:
TCO of Virtualizing Network Security