A turnkey virtualization approach allows you to use all your NGFW features
In today's perfect storm, security and network architects have to choose between full threat protection or optimal network performance. Independent studies confirm there is up to a 90% drop in firewall performance when SSL/TLS decryption is enabled. The problem is, if you turn SSL/TLS decryption off then many of the next generation firewall (NGFW) features don't work on the 80+% of traffic which is encrypted. But, if you turn on those NGFW features, your network performance drops even more. It's a lose-lose situation.
Turning on all NGFW features kills network performance
That's because, NGFWs are extremely feature rich. They do everything from VPN tunnel termination to intrusion prevention and application identification to content filtering, to name just a few.
These are extremely complex functions and require a huge amount of processing power. They also require traffic to be SSL/TLS decrypted/ encrypted which comes with its own need for large amounts of CPU cycles. Combined, this results in poor performance of your single purpose hardware security appliance.
A turnkey network security virtualization approach scales threat protection
There is another way. A turnkey virtualization approach that automated virtual firewalls makes it possible for you to dramatically increase your threat protection by benefiting from the full gamut of next generation firewall functions, including SSL/TLS decryption.
The turnkey Corsa Security Platform allows you to elastically add virtual NGFW (Next Generation Firewall) capacity at the push of a button and increase threat protection. By tightly integrating virtualization with intelligent orchestration, the Corsa Security Orchestrator provides an aggregated view of all your virtual firewalls while managing the infrastructure health, capacity and performance. It is combined with the firewall policy manager to provide a single pane of glass for monitoring and policy management.
Add capacity as needed to use all your NGFW features
The architecture is scalable and flexible, so traffic inspection and threat protection capacity can be added or removed without any changes to the network or degradation of performance. Instead, virtual firewall instances are spun up and down with the click of a mouse to process your request.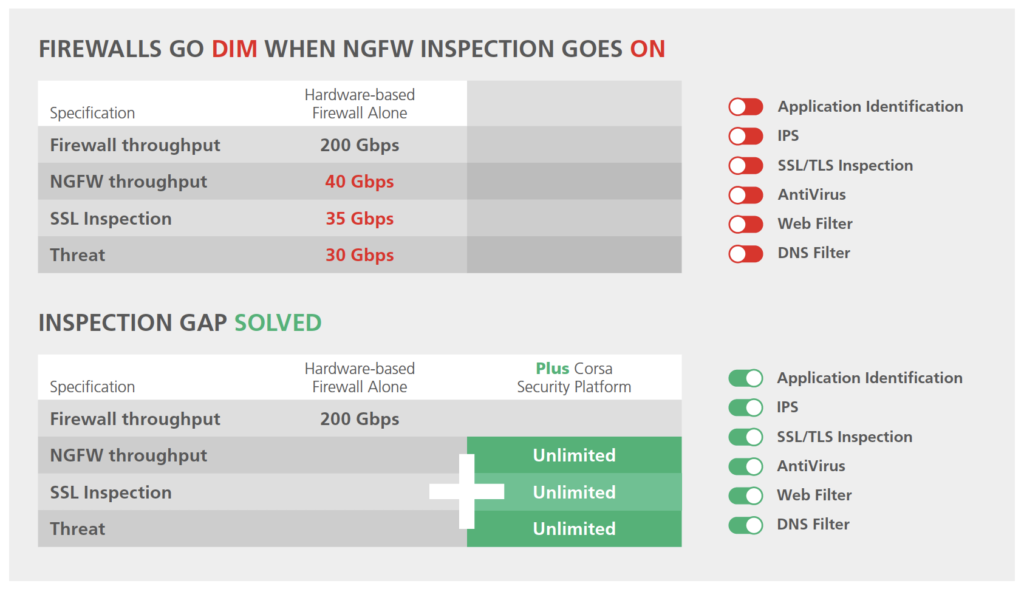 Increase your threat protection by using all NGFW features
With the turnkey Corsa Security platform, you scale the processor-intensive network traffic inspection across many virtual firewall instances to effectively protect your network from security threats. As a result, the performance of the network remains rock solid while the firewall inspection scales with all NGFW features enabled and offers these benefits:
Predictable performance
Flexible architecture
Simplified management
Future proofing of security
Now you can fully decrypt and inspect traffic without the concern of slowing down the network, and you can perform a variety of security functions on your wish list from App ID to AntiVirus and so much more.
---
Featured Resources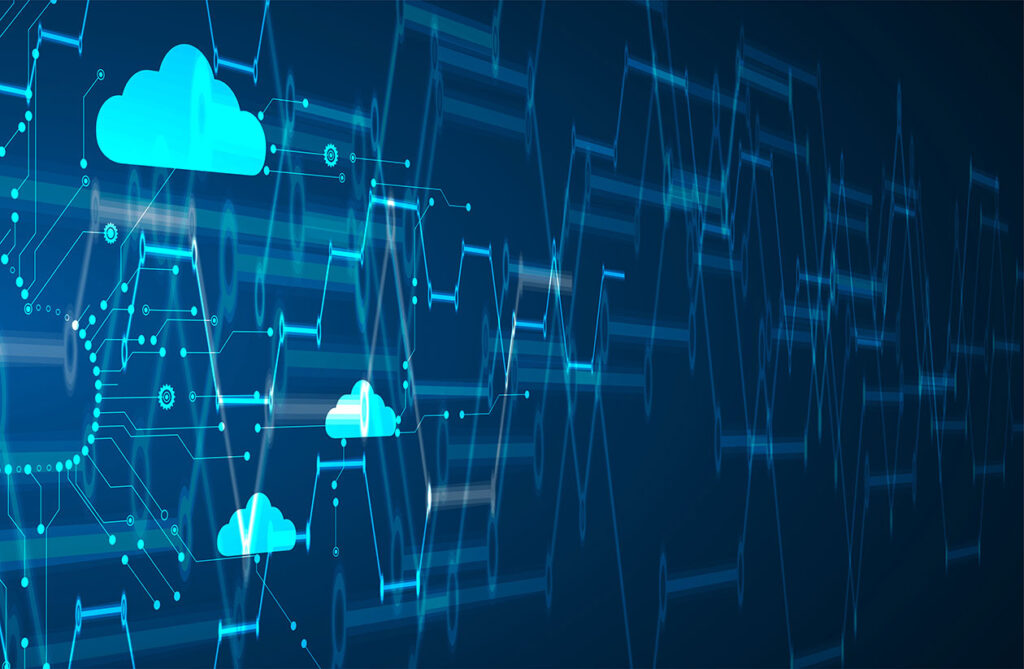 News Release:
Corsa Security Enables Terabit-Scale Traffic Inspection with Virtual Firewalls