Migrate physical firewalls to virtual ones for increased business agility
No large enterprise wants security to slow down business agility, but we continue to deploy many physical firewalls across the network to protect different tenants and their environments. Security and network architects at large enterprises need a more flexible and scalable approach to network modernization.
While these firewalls are critical to the organization's network security, they can be time-consuming, complex, and expensive to deploy, manage, and operate. They can also experience capacity limitations before their three-year upgrade cycle.
A new approach to firewalls for network modernization
Large enterprises can modernize their network security by taking a cloud approach that migrates their on-premises physical firewalls to on-premise virtual ones across all tenants. This allows them to maintain their private network architecture while benefiting from firewall virtualization.
They can also scale processor-intensive network traffic inspection across many virtual firewall instances to better protect their network from security threats. The performance of the network remains rock solid while the firewall inspection scales with all next generation firewall (NGFW) features enabled.
By integrating virtualization with automation and intelligent orchestration, organizations can deploy, scale, and optimize these on-premises virtual firewalls while eliminating the deployment and maintenance pains of physical firewalls.
A simple, intuitive UI to manage your virtual firewalls
At the heart of a turnkey virtualization solution is the Corsa Security Orchestrator, your single portal to set up and manage your virtual firewalls. It shows you the health of the virtual firewall system, resource allocation, VM and network utilization.
The Corsa Security Orchestrator has been designed from the ground up to provide an intuitive interface to simplify all the complex operations associated with running virtual firewalls, including licensing, zero-touch deployment, maintenance and troubleshooting, machine intelligence and auto-scaling. It optimizes virtual firewall performance and maximizes firewall
license and credit usage.
With a single click of a button, you can add more resources as your traffic inspection needs grow without having to worry about how to put it all together. It pushes all the necessary configuration into the firewalls that tie them directly into the policy manager.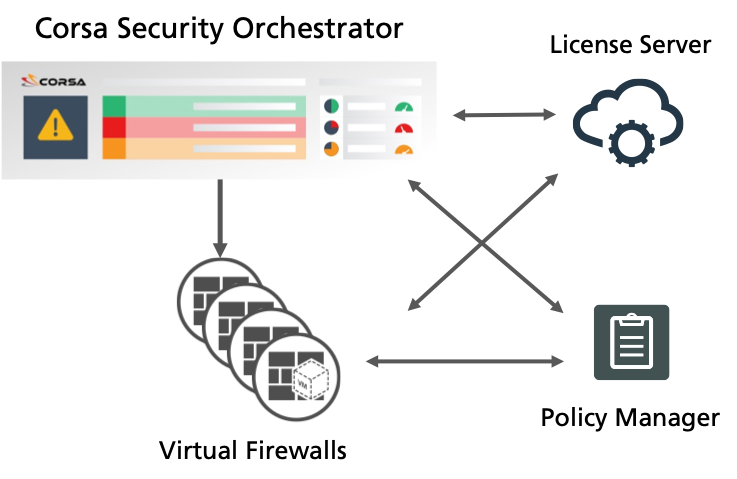 Network modernization with speed, scale and savings
With network modernization becoming a key priority for large enterprise, you need the latest security solutions to protect your organization while ensuring that the platform does not get in the way of business agility.  That's why you need a turnkey approach to network firewall virtualization that offers these benefits:
Operate at cloud speed by integrating automation with intelligent orchestration to get 24x faster time to deployment.
Manage the health, capacity and performance of virtual firewalls with the simplicity
of a single dashboard and zero-touch operations.
Eliminate up-front CAPEX of physical firewalls for savings of over 78% with virtual firewalls and almost 9x lower if you forgo DIY virtualization.
Deploying the Corsa Security solution reduces DevOps needs, optimizes virtual firewall utilization and performance, and speeds time to deployment. You reap the benefits of virtualization, automation and intelligent orchestration to modernize your network.
---
Featured Resources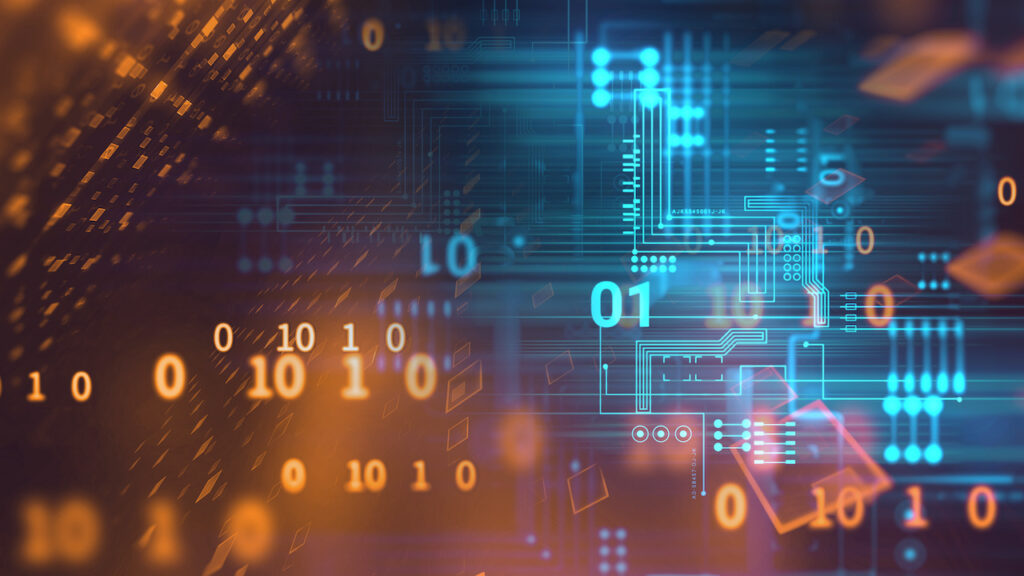 TCO Calculation:
Virtual On-premise Firewalls