Today's challenge for large enterprise security solutions
With the need for high-capacity networks, the proliferation of IoT devices and high SSL/TLS encryption rates (over 90%), enterprises face an ever-expanding threat surface when it comes to cybersecurity and are always looking for the most effective enterprise security solutions.
Historically, the most common strategy to scale network security has been to buy a larger firewall appliance. But this is becoming dated because deploying single-purpose hardware leaves you with a rigid solution that doesn't scale and quickly becomes a bottleneck for business agility.
That's why enterprises need a new approach to scale, deploy and optimize on-premise virtual network firewalls instead of chasing bigger boxes.
---
Financial
As a financial institution handling sizeable assets and personal data, you're an irresistible target for cybercriminals. Whilst bank robberies may seem a thing of the past, the threat has moved online – to an increasing number of cyberattacks. Financial institutions have to balance the demands of regulatory compliance with customer expectations for fast transactions and high-tech services, all the while mitigating risk and liability.
Cybercriminals are constantly evolving, but is your cybersecurity keeping up? With the Corsa Security Orchestrator, you can combine automation and intelligent orchestration with virtualization to protect your firm from cyberattacks, while maintaining high network performance.
The Corsa Security solution deploys, scales and optimizes on-premise virtual firewalls to protect you from:
Unauthorized access to data, assets & financial records
Disruption to banking services
Reputation damage
Downtime & cost of recovery from a hack
Healthcare
For healthcare providers, privacy is a top priority. With sensitive patient data, it's no wonder healthcare is one of the biggest targets for attacks. Security is made even more challenging with the number of interconnected hospitals, clinics, labs and remote healthcare workers. In hospitals, a data breach could actually be a matter of life and death if medical records are tampered with, or essential resources are diverted from patient care.
Corsa Security understands the security challenges of healthcare providers and the need to provide life saving services, all with limited resources. That's why our Corsa Security Orchestrator was built to deploy, scale and optimize virtual firewalls for the private network.
With the Corsa Security solution you can increase threat protection to:
Protect patient data
Safeguard large data centers from cyberattacks
Avoid the cost of recovery from a hack
Meet regulatory demands
---
Leaving traffic unchecked is unacceptable for enterprise security solutions
The answer for enterprises is to build a dynamic security perimeter that offers the performance and flexibility enterprises need while protecting against ever increasing cyberattacks. Large enterprise security solutions from Corsa Security allow you to scale your network security. The result is a more flexible and scalable approach to network security that increases business agility.
Deploy an automated solution for network security virtualization
The turnkey Corsa Security solution makes it possible to use virtual on-premise firewalls to dynamically scale traffic inspection for 100% visibility and increase threat protection, without degrading performance on high-capacity networks. By tightly integrating virtualization with intelligent orchestration, Corsa Security streamlines deployment, management and operations of on-premise virtual firewalls. Customers subscribe to the Corsa Security Orchestrator and then pay as they grow while never having to deal with the infrastructure or related CAPEX of physical firewalls.
---
Featured Resource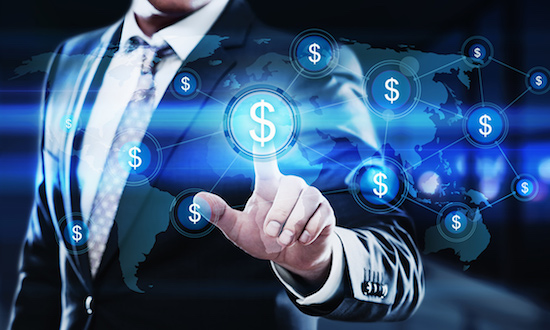 Whitepaper:
TCO of Virtualizing Network Security