During our session, we will show you how the simple and intuitive UI of the Corsa Red Armor Manager can set up and orchestrate your firewall VMs running on the Corsa Red Armor turnkey network security virtualization platform. We'll also show you the health of the virtual firewall system, resource allocation, VM and network utilization.
We will confirm your session details within one business day.
In the meantime, we encourage you to check out the resources below on how you can lower your TCO and the results from one of our customer deployments.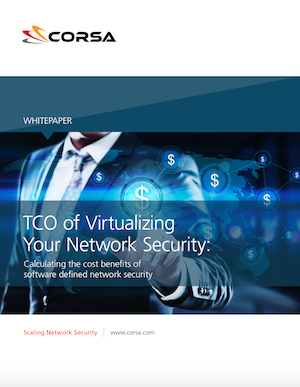 TCO of Virtualizing Network Security
See how much you can save by deploying a turnkey network security virtualization platform to scale your traffic inspection.
Recoletas Red Hospitalaria tests Corsa to scale traffic inspection
See Recoletas Red Hospitalaria's three key requirements and how the solution performed.